Cement Production Line
Release time:2017-11-30 07:42:14
Description:
By mixing and crushing limestone, clay and iron ore powder, clinker will be formed. Raw materials will be processed by many steps such as crushing, homogenization, preheating, decomposition, calcination and package.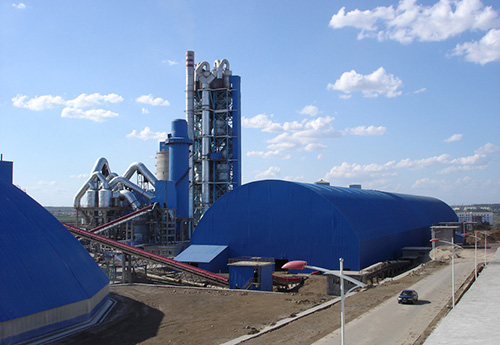 Raw materials can be:
limestone, silica, iron ore stone, copper slag and sandstone.
Process capacity:
200t/h
Cement Production Line

Diagram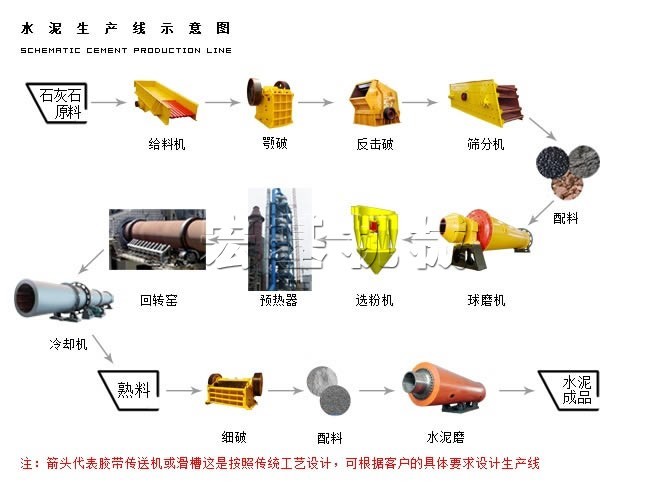 Equipment configuration of cement production line:
Main equipment in this production line contain rotary kiln, mill, crusher, preheater and cooler. Among them, device which transfers limestone and clay into clinker accounts most of the production line.
Rotary kiln
is an indispensable device for cement production. Through professional control, all switch control can be controlled on computer screen. About 30% cost and labor force can be saved compared with traditional device. The correct structure and craft can guarantee precise quality, which makes great significance for reducing energy consumption.