Industrial Waste Incineration Kiln
Hazardous waste rotary kiln is used to dispose and calcine hazardous wastes and reach harmless/amount reduction and recycling aim of hazardous wastes. High temperature incineration is an effective method for disposing hazardous wastes. Rotary kiln is most direct equipment in hazardous wastes disposal.

Application:Suitable for calcination of solid particles separated from hazardous waste, sludge waste, oil sludge waste, industrial waste, PVC material, domestic waste, semi-solid waste, organic waste, inorganic waste, waste water and waste gas.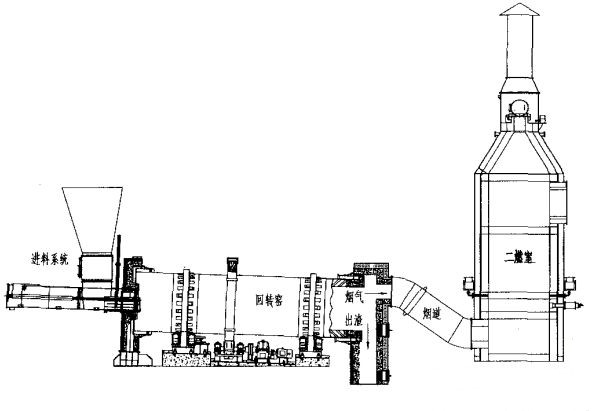 In terms of material flow: Through kiln body rotation, hazardous waste is evenly mixed and moved to the lower end along the inclination angle in boiling status. In order to achieve complete incineration of waste, a secondary combustion chamber is always provided. Its special structure enables several heat transfer forms to complete the process of garbage drying, volatilization analysis, garbage ignition until burning out. Complete incineration is finished in secondary combustion chamber.
In terms of heat conduction: most of the waste materials in Zhengzhou Taida hazardous waste rotary kiln are heated by high temperature gas generated in the fuel process and the heat transmitted by the kiln wall. Meanwhile, spontaneous combustion of hazardous waste will also generate a certain amount of heat. After entering incinerator, solid waste materials will be heated first by auxliary burner's flame and heat radiation kiln wall to complete the process of heating, moisture evaporation, combustion and thermal desorption.