Magnesium rotary Kiln
Production process of magnesium oxide rotary kiln is relatively simple. It is always used to complete sintering and calcining procedure in magnesium processing. As core production equipment, Taeda magnesium oxide rotary kiln holds 180 to 1000t/d. It is featured in high calcining temperature, strong strength and large capacity. It can be used to improve quality of semi-finished magnesium oxide and ensure full utilization of its raw materials.





Application:mainly used for metallurgy, chemical industry, construction, refractory material, environment protection and new material field.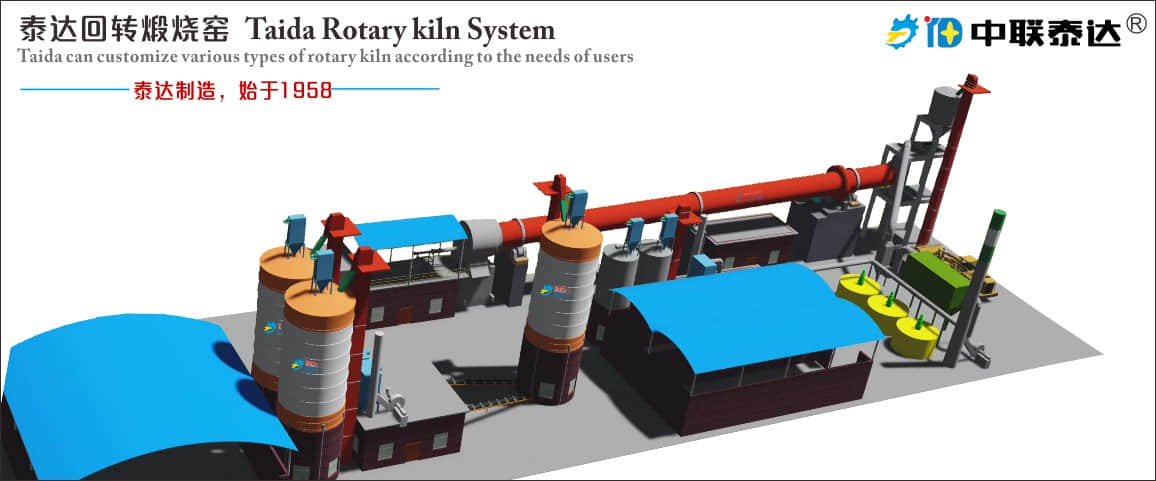 After entering magnesium rotary kiln, materials can be rapidly decomposed in few seconds. Whole calcining process is done evenly. There is no raw burning and over-burning. Calcining temperature can be accurately controlled. Pulverized powder material or mud cake magnesite are fed from feeder to rotary dryer or preheating. Exhaust heat produced by magnesite decomposing will be used as heat source for above-mentioned dryer. After drying, dried magnesia ore is sent to calciner for calcination and the decomposed magnesium oxide (light-burned magnesium) is discharged from discharge port. Taida is a professional manufacturer of rotary kilns. If you need dolomite/magnesium oxide rotary kiln calcining equipment, please feel free to contact us!