Production situation:
Output capacity: 1 to 10tph
Processed material: phosphogypsum, lime, limestone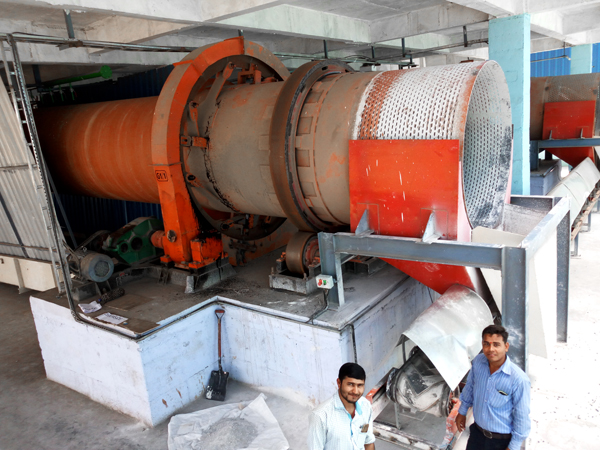 Production introduction:
Gypsum with high moisture is sent to hopper. Then, gypsum will enter the feeding end of rotary kiln dryer. Under this situation, the inclination of feeding end will be larger than natural inclination of gypsum.then, gypsum will enter rotary kiln dryer smoothly. calcining rotary kiln is a rotary drum with certain inclination. gypsum is fed into rotary kiln drum through higher end. heat carrier will enter the drum from gypsum feeding inlet and also can enter the rotary kiln dryer drum from the lower end. with the rotation of rotary drum, with the function of gravity, gypsum will move to the lower end of drum. in the process moving, wet gypsum will get the heat from heat carrier indirectly, which makes wet gypsum calcined effectively.
Zhengzhou Taida Group, as a professional
rotary kiln dryer
manufacturer in china, has provided
gypsum rotary kiln
for customer from all over the world. we are willing to accept your visiting to our gypsum rotary kiln dryer workshop.
If you have any problems relevant to gypsum, you can send email to info@tdaxy.com or leave message to our whatsapp number: +8618539990967.